LaFontaine Buick GMC Ann Arbor Discusses How to Maintain Your EV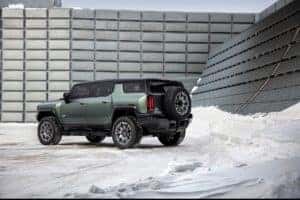 If you're a new owner of an electric car or you're thinking about buying one, you'll want to know the ins and outs of EV maintenance. In fact, there are some significant differences from maintenance for a traditional gas-powered vehicle you should be aware of.
Powertrain
An EV powertrain has far fewer parts than a traditional internal combustion engine (ICE). As such, your Buick EV will never require an oil change, spark plug replacement, or new oil filter. Also, most EVs don't rely on a complicated multi-speed transmission. Instead, they employ a fixed-ratio, direct-drive setup.
Moreover, since EVs are zero emissions and don't burn any fuel, they don't need an exhaust system, muffler, or catalytic converter. All of this adds up to far less expensive maintenance costs compared to an ICE automobile.
Brakes
Unlike traditional cars, EVs have regenerative braking systems that use the electric motor's resistance to slow the car. When you lift your foot off the accelerator pedal, this resistance causes the car to slow down. Some of the energy generated during this process is returned to the car's battery.
The EVs sold at our Buick dealership serving Ypsilanti, MI still have traditional friction brakes, but because of regenerative braking these brakes tend to last much longer than they do on gas-powered cars. Believe it or not, it's not uncommon for an EV to travel well over 100,000 miles before needing new brakes.
Fluids
The lack of a combustion engine ensures that EVs require fewer fluids than a traditional car. The only things you'll need to be concerned with are coolant for the vehicle's thermal management system, as well as windshield wiper fluid and brake fluid. All of these can be topped off easily at LaFontaine Buick GMC Ann Arbor.
Tires
This is the category where EV maintenance and ICE car maintenance are virtually the same. The reason being that both use the same type of tires. This means that regular tire rotations are just as important for an EV, as is keeping the tires properly inflated at the right pressure.
Get Experienced EV Maintenance Today
An EV purchase represents a considerable investment – one that will repay you many times over in the form of outstanding fuel efficiency and minimal maintenance. Get started by making an appointment today with our Buick service center.